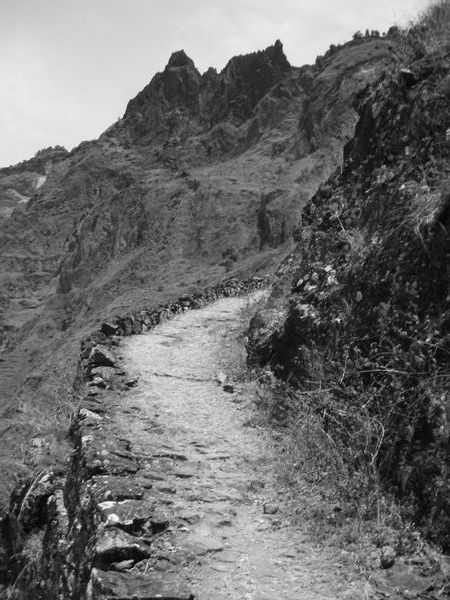 "You have one, maybe two weeks left," the doctor at MD Anderson told Maggie exactly
four years ago today
as I held Maggie's hand. Such a statement, after all we had been through, was not a surprise to either of us. That moment will sit forever in my gut like a block of emotional lead. If you are reading my words today, I suspect you've felt that same feeling in some fashion, the feeling of your blood running cold. I hope neither you nor I ever feel that again.
As Maggie's Angel Day approaches, I've been trying to live my life, to not reflect back, to not deeply ponder – or dare I say even savor – those last few days. I feel like I should in some way hold those painful memories close but then I feel like I'm doing exactly what some of my "friends" have accused me of – milking this situation or not moving on or choosing to being dramatic. Thus, I tell no one about my trips back to those poignant moments only four years ago, except you. I know you know and understand and don't find fault in my continued sadness. Yes, I miss my sweet wife. Yes, after nearly four years I still carry a torch. Neither my tears nor the judgmental spit from others have managed to extinguish that flame. Damn it. Why does this still have to be so difficult? Haven't I paid my dues?
Not helping my sanity is the unpleasant surge in difficult situations. I have three friends right now dying slowly of the same disease; two are married while one is sad she's not. Another very dear friend of mine lost
her dear friend
suddenly last week; he was only 37. Then there's the nightmarish mess in Boston last Monday and Wednesday's tragedy down the street in West, Texas. Even tonight as I type, an MIT guard has been killed. Death, it seems, has become strikingly obtrusive. I can't help but wonder how many of us they leave behind.
I've been told that I should feel invincible since I've lived through the unimaginable. Then riddle me this, Batman: Why do I feel so miserable… still? Is it because I'm watching many of Maggie and my friends get divorced? Or is it because I'm a sideliner to many of our friends sharing the joy of parenthood? Or is it because Maggie and I were just never given a chance? For whatever reason, being widowed is hard in ways that others can't possibly understand, despite their wild, judging imagination. This widowed journey is only for those who aren't living the life they dreamed with their loved one because their loved one died. It's semantically obvious but simply incomprehensible.
I'll keep trucking on, trying to figure out what to do with my life now. I don't have any answers and, frankly, I feel stuck. Four years is a long time to be stuck. Maybe it's time for one of my big pushes. It's been a while since I've made a big ol' painful push.

Hmmm….. Damn. There goes the weekend.